Working together to create great theater.

Cast and Crew

Mary Burkin: (Proprietress) Mary Burkin is a writer, director and performer. She squandered away the best years of her life falling hopelessly in love with talented actors. Her "B" job is working as an attorney. She went for her Juris Doctorate after she got tired of working as a waitress, during the years she spent earning her BA from USC and MA from CSULB. She noticed that her income improved once she gave up serving cocktails and started making court appearances. As a plus, she can now explain what "res ipsa loquiter" means whenever someone asks.
Her film credits include "THE TAKE" with John Leguizamo (yes, he is great to work with). She has produced, written and/or directed several videos for the 168 Hour Film Project, winning a spot on their "Best Of" DVD in 2010. Her other theatre credits include work with the Nevada Shakespeare Company, the SkyPilot Theatre, the Above the Curve Company, the 2Cent Theatre Company, the American Living History Theatre, and Theatre West (where she is also performing concurrently with AFTERLIFE in their "I DO! I DON'T ... WELL MAYBE" based on original monologues about relationships). In addition to working as a film and theatre critic for local newspapers, she has written and published several plays. Her latest, GRAVE HUMOR, is a romantic comedy about grief, murder, and the paranormal.




Georgan George: (Seamstress) Most recently played Leticia Primrose in ON THE TWENTIETH CENTURY at the Pan Andreas Theatre. Other roles include: Lady Lucy in THE HOLLOW ( Theatre Palisades), Miss Furnival in BLACK COMEDY (Glendale Centre Theatre) and Sally in TALLEY'S FOLLY ( WVP). She has appeared in numerous short films and webseries and received a Broadway World Award for THE DIARY OF ANNE FRANK at the Noho Arts Center.




Buddy Handleson: (Young Man) Buddy Handleson is an actor known for his leading roles in the Nickelodeon TV series', Wendell & Vinnie (2013) and Bella and the Bulldogs (2015). A year ago, Buddy began studying at the Michael Woolson Studio with the desire to become a more serious, dynamic actor. Now, almost 18, Buddy is ready to push himself out of his comfort zone and onto the theatre stage for his first time.




Zahra Husein: (Stage Manager) Zahra Husein is a recent UCLA graduate with a B.A. in Theater for Costume Design. Post-graduation she has been hired as a Costume Dresser at Universal Studios. Her latest production work was on Proof Doubt Closer's ON THE TWENTIETH CENTURY as an Assistant Costume Designer and Propsmaster. Additional past experiences she has include costume work on the La Mirada production of CARRIE: THE KILLER MUSICAL, The Barn Stage Company's summer musicals: URINETOWN and SPRING AWAKENING, as well as UCLA's adaptation of THE TROJAN WOMEN. While she is a devoted costumer, her costume work on Great Oak Theatre Company's production of HAIRSPRAY was executed similtaneously to her Stage Management of the production. In addition to plays and musicals, she has worked on a number of short films as well as a music video.



Steve Jarrard: (Director) Steve Jarrard is a Southern California native and grew up in the business. Steve is an integral component of of Collaborative Artists Ensemble, having directed many of our previous productions including Nicky Silver's THE FOOD CHAIN, HOW I LEARNED TO DRIVE, ELEEMOSYNARY, LUCIA MAD, THROUGH A GLASS DARKLY , A STRANGE DISAPPEARANCE OF BEES, BLOOD RELATIONS and the West Coast Premiere of Carson McCuller's THE SQUARE ROOT OF WONDERFUL, LOST GENERATION and THE LADY FROM THE SEA and CITY OF DREADFUL NIGHT, the West Coast Premiere's of LONG WAY DOWN by Nate Eppler and IN THE BALANCE . He currently serves as Managing Director of the company. Some of his other directing credits include CIVILIZATION, DOUBTING THOMASON and Noel Coward's PRESENT LAUGHTER at the Edgemar Center for the Arts. He is also an actor, prop-man on tv shows and a poet, having appeared in both THE LADY FROM THE SEA and BLOOD RELATIONS.




Joshua James Knightley: (Connor) Joshua is excited to be making his debut with Collaborative Artists Ensemble. His most recent stage productions include THE MOUSETRAP (Sergeant Trotter), GIFTS OF THE MAGI (Jim Dillingham), MACBETH (Banquo), and TWELFTH NIGHT (Sebastian). Originally from Tucson, AZ, Joshua came to Los Angeles and studied at the Elizabeth Mestnik and Howard Fine Acting Studios. In addition to acting, Joshua is trained in clinical psychology and works with education and creative arts professionals as a certified coach.



Edgar Allan Poe IV: (Postman/Blackbird) Edgar Allan Poe IV (yes, that's his real name. Yes, he's related.) Allan has done lots of films and TV shows, over the years and plenty of plays and voiceovers and some weird jobs that actors sometimes get themselves into that would never make it onto a resume, much less a bio. He refuses to bore you with a list of his favorite roles. Being close to Halloween, he will mention that he's got a big part in a horror movie that was just added to Amazon Prime called "Liferaft". And he is currently shooting (one more day of inserts) a remake of "Nosfaratu" in which he plays Knock (who is basically Renfield from the original "Dracula" story.) Also on Amazon Prime (the only free broadcast TV that he has because his wife likes the free shipping), he plays the Mayor in "Sandsharks". Not so much a horror film, more of a parody or as he likes to think of it, a thoughtful remakes of Ibsen's "An Enemy of the People".




Jael Saran: (Young Man at selected performances) Jael Saran was born & raised is Los Angeles, California & studied theatre at Southwest Community College where he received his AA in Humanities & Arts. He's a proud member of Towne Street Theatre where he's had the opportunity to grow as an artist and learn theatre life. He's currently playing the roles of twin brothers Chuck & Chase in the web series "This House Is Not a Home" & is excited to be making his debut with Collaborative Artists Ensemble.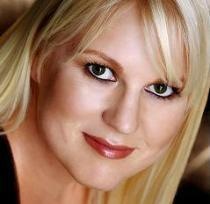 Meg Wallace: (Danielle) Most recently played Maybelline in the West Coast Premiere of LONG WAY DOWN by Nate Eppler. Other roles with Collaborative Artists Ensemble include: Cass in IN THE BALANCE and Anna in the West Coast Premiere of Don Nigro's CITY OF DREADFUL NIGHT, Ellida in THE LADY FROM THE SEA and Zelda in the LA Premiere of LOST GENERATION. The Actress/Lizzie in BLOOD RELATIONS Lissa in A STRANGE DISAPPEARANCE OF BEES. Karin in THROUGH A GLASS DARKLY , Mollie in the West Coast Premiere of THE SQUARE ROOT OF WONDERFUL. Lucia in LUCIA MAD, Lil Bit in HOW I LEARNED TO DRIVE, Echo in ELEEMOSYNARY. and Amanda in Nicky Silver's THE FOOD CHAIN. Meg has a host of New York theatre credits ranging from playing a constantly screaming teen slasher in Theatre For the New City's BEANIE BABY ADDICTION, to portraying a variety of cuddly creatures in the National Black Theatre's AESOP'S FABLES. Along the way she also had the distinction of taking over the role of Annie Oakley in ANNIE GET YOUR GUN with just a day's notice. Meg also performed at The York Theatre, Producer's Club, The Red Room and the Hudson Guild Theatre. A graduate of the Second City Conservatory, Los Angeles, Meg appeared in their FINAL FIVE, and in many other productions here and in her home town of Denver. While still in high school, Meg became a regular performer at Denver's historic Changing Scene Theatre, where she appeared in numerous world premieres. Favorite roles include Jill in BUTTERFLIES ARE FREE, Lily in ANNIE, and Miss Pringle in BABY WITH THE BATHWATER. Her film works include All Bleed into One, The Break-Ups and It Happened at the Bunko Game. Meg studied Acting at New York's Marymount Manhattan College. She is a founding member of Collaborative Artists Ensemble.

http://www.megwallace.net