Working together to create great theater.

Cast and Crew

Rebekah Atwell: (Stage Manager) Rebekah is originally from Aurora, Colorado but just recently moved to California to pursue her dream in theatre and film. Rebekah is hoping to go back to school and finish her bachelors degree in theatre. She is over the moon with this opportunity to show off her talents with you. Her most resent credits include Young Frankenstein (Palos Verdes Performing Arts, Norris Theatre), Marry Poppins, Singin' In The Rain, West Side Story (Inspire Creative, PACE Center Parker, CO), Smoke (And Toto Too, Vintage Theatre Aurora, CO), Voddville (Dave Shirley Production, Avenue Theatre Denver, CO). She would like to thank her friends and most of all her mom and dad for believing in dreams.


Christa Haxthausen: (Saralee) is delighted to be making her debut with Collaborative Artists Ensemble. Favorite recent credits include Rachel III in the ongoing Serial Killers with Sacred Fools Theater Company, Susan in The Heidi Chronicles, and Mayella Ewell in To Kill A Mockingbird. She recently wrapped the forthcoming feature film, "The Rise and Fall of the Brown Buffalo", soon to appear on your local PBS station, and "Volition", a contender at SXSW. A musician and vocal & piano coach, Christa holds a degree fromBerklee College of Music which she puts to good use teaching multiple generations how to turn beats and notes into music while tapping their feet at the same time.





Steve Jarrard: (Director) Steve Jarrard is a Southern California native and grew up in the business. Steve is an integral component of of Collaborative Artists Ensemble, having directed many of our previous productions including Nicky Silver's THE FOOD CHAIN, HOW I LEARNED TO DRIVE, ELEEMOSYNARY, LUCIA MAD, THROUGH A GLASS DARKLY , A STRANGE DISAPPEARANCE OF BEES, BLOOD RELATIONS and the West Coast Premiere of Carson McCuller's THE SQUARE ROOT OF WONDERFUL ,LOST GENERATION and THE LADY FROM THE SEA and CITY OF DREADFUL NIGHT. He currently serves as Managing Director of the company. Some of his other directing credits include CIVILIZATION, DOUBTING THOMASON and Noel Coward's PRESENT LAUGHTER at the Edgemar Center for the Arts. He is also an actor and a poet, having appeared in both THE LADY FROM THE SEA and BLOOD RELATIONS.




Lauri Hendler: (Karen) Lauri Hendler decided she would spend her life as an actor when she was twelve, three years after her first gig. If you watched tv in the 70s or 80s you saw her in a whole lot of roles as the precocious kid. Check out laurihender.com for the whole list. Lauri now specializes in ultra-short films lasting 15 or 30 seconds. In them, she condenses emotion, plot and character into meaningful slices of life. She also sells you cars, nuts and insurance. She's delighted to do a little long-form work on stage tonight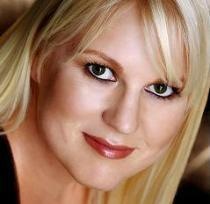 Meg Wallace: (Maybelline) Most recently played Cass in IN THE BALANCE and Anna in the West Coast Premiere of Don Nigro's CITY OF DREADFUL NIGHT. Other roles with Collaborative Artists Ensemble include: Ellida in THE LADY FROM THE SEA and Zelda in the LA Premiere of LOST GENERATION. The Actress/Lizzie in BLOOD RELATIONS Lissa in A STRANGE DISAPPEARANCE OF BEES. Karin in THROUGH A GLASS DARKLY , Mollie in the West Coast Premiere of THE SQUARE ROOT OF WONDERFUL. Lucia in LUCIA MAD, Lil Bit in HOW I LEARNED TO DRIVE, Echo in ELEEMOSYNARY. and Amanda in Nicky Silver's THE FOOD CHAIN. Meg has a host of New York theatre credits ranging from playing a constantly screaming teen slasher in Theatre For the New City's BEANIE BABY ADDICTION, to portraying a variety of cuddly creatures in the National Black Theatre's AESOP'S FABLES. Along the way she also had the distinction of taking over the role of Annie Oakley in ANNIE GET YOUR GUN with just a day's notice. Meg also performed at The York Theatre, Producer's Club, The Red Room and the Hudson Guild Theatre. A graduate of the Second City Conservatory, Los Angeles, Meg appeared in their FINAL FIVE, and in many other productions here and in her home town of Denver. While still in high school, Meg became a regular performer at Denver's historic Changing Scene Theatre, where she appeared in numerous world premieres. Favorite roles include Jill in BUTTERFLIES ARE FREE, Lily in ANNIE, and Miss Pringle in BABY WITH THE BATHWATER. Her film works include All Bleed into One, The Break-Ups and It Happened at the Bunko Game. Meg studied Acting at New York's Marymount Manhattan College. She is a founding member of Collaborative Artists Ensemble.

http://www.megwallace.net




Lane Wray: (Duke) Lane is originally from North Carolina where his love of theatre began in high school. He went on to major in Theatre at East Carolina University and Methodist University and then attended The New Actor's Workshop in New York City. He lived there for nine years and appeared in many productions and several touring shows. In 2006 Lane moved to Los Angeles and has worked steadily in theatre, film and commercials. Favorite credits over the years include Hamlet, Alan Squire in "The Petrified Forest", Atticus in "To Kill A Mockingbird" and Puck in "A Midsummer Night's Dream". His latest television credit is as Cpl. Freeling on Investigation Discovery's "Coroner: I Speak for the Dead". He would like to thank Lillian for her Love and support.